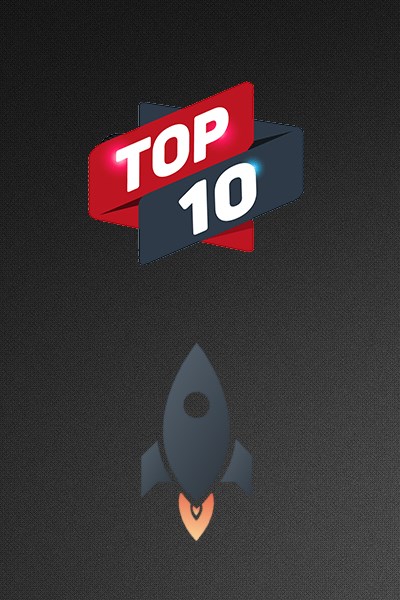 Given that 2018 marks the first full year of operation for Out of this World Reviews, I feel it's appropriate and worthwhile that I post the top 10 most popular reviews for the year. It's really no surprise that John Scalzi not only takes the top spot, but that he takes two positions overall. Not all of the entries below are good reviews; four of the ten earned only two rockets. Only one earned the highest honor of five rockets. There are no one rocket reviews in this list (I posted four one rocket reviews in all of 2018). But clearly my ratings are not what draws readers to a particular review. It may influence their buying decision one way or another, but I think the usual tenets hold true when it comes to how readers find their next read: covers, word of mouth, author name recognition all remain paramount. But hopefully my efforts have helped nudge a reader in one direction or another and ultimately helped him or her discover something new, amazing, intriguing, gripping, or just plain interesting.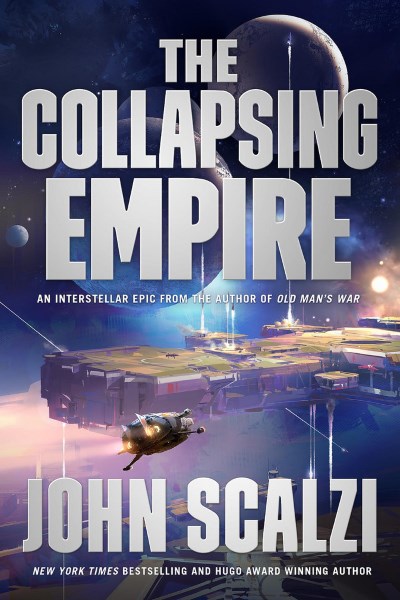 The Collapsing Empire begins a galaxy spanning story full of political backstabbing and shaky alliances. Scalzi's always colorful cast of characters and punchy writing kept me engaged throughout the reading experience. Needless to say, this one doesn't disappoint.
A four rocket rating gets marked down to three due to the excessive typos. Otherwise, Blackguards is a rich collection of dastardly tales full of rogues, thieves, and assassins.
Bright starring Will Smith as LAPD officer Daryl Ward is one big, hot mess.
Outpost earns a solid four rockets from me. I liked the characters, the story, the planet, and the direction the author is going with all of it. It's a good science fiction series you should add to your reading list.
Robin Hobb is one of my favorite authors. So of course I went into Ship of Magic expecting the usual greatness. Unfortunately, Hobb let me down on this one.

Assassin's Fate is everything you might expect from Hobb as her masterful storytelling intertwines all of the disparate Elderling worlds and brings to a close the story of one of fantasy's most beloved characters.
Scalzi has the success and the genre cred to write a real book on writing. This is not that book.
Vick's Vultures barely qualifies for two rockets. Confusing writing, flat characters, and marginal storytelling couldn't salvage an otherwise promising premise.
A fun, fast, enjoyable read that sets the stage for many adventures ahead as we explore the intriguing relationship between Penric and Desdemona.
This second novel in Bujold's Sharing Knife series brings to a close events set in motion in Beguilement. A slow and steady pace (much like a Robin Hobb novel) ensures a long, enjoyable read as Bujold always impresses.