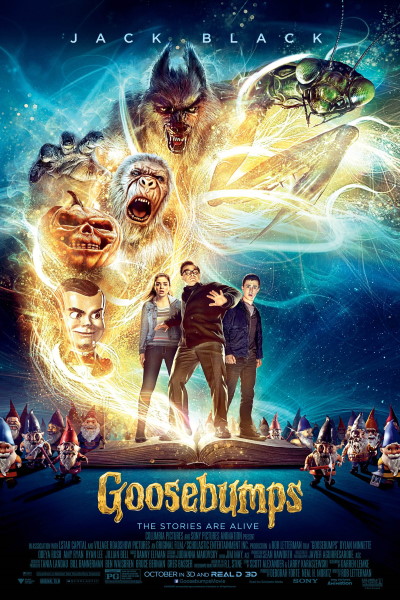 Rating

Review
It's been a rough several weeks (some would say years) here in the United States, so it's nice to have an occasional escape from the madness in the form of a movie that entertains without taking itself too seriously. Last night my wife and I sat down to watch Goosebumps, a fantastical, family-friendly horror film that manages quite a bit of humor as well. The movie stars the always entertaining Jack Black and a lineup of talented younger actors. Though I didn't know it until I sat down to write this review, the Goosebumps franchise is enormous. The original series of books alone totals 62 books, all published between 1992 and 1997. From there, the content is boundless, with everything from spinoff books to the movie itself (from which there are even more books spun off from that) to online videos to shows on Netflix. The author, R.L. Stine, took inspiration as a child from such comic books as Tales From The Crypt and The Vault of Horror:
"When I was a kid, there were these great comic books called Tales From The Crypt and The Vault of Horror. They were gruesome. I discovered them in the barbershop and thought they were fabulous. I used to get a haircut every Saturday so I wouldn't miss any of these comic books. I had no hair at all when I was a kid!"
The main character in the movie is, of course, none other than R.L. Stine, who is played by Jack Black.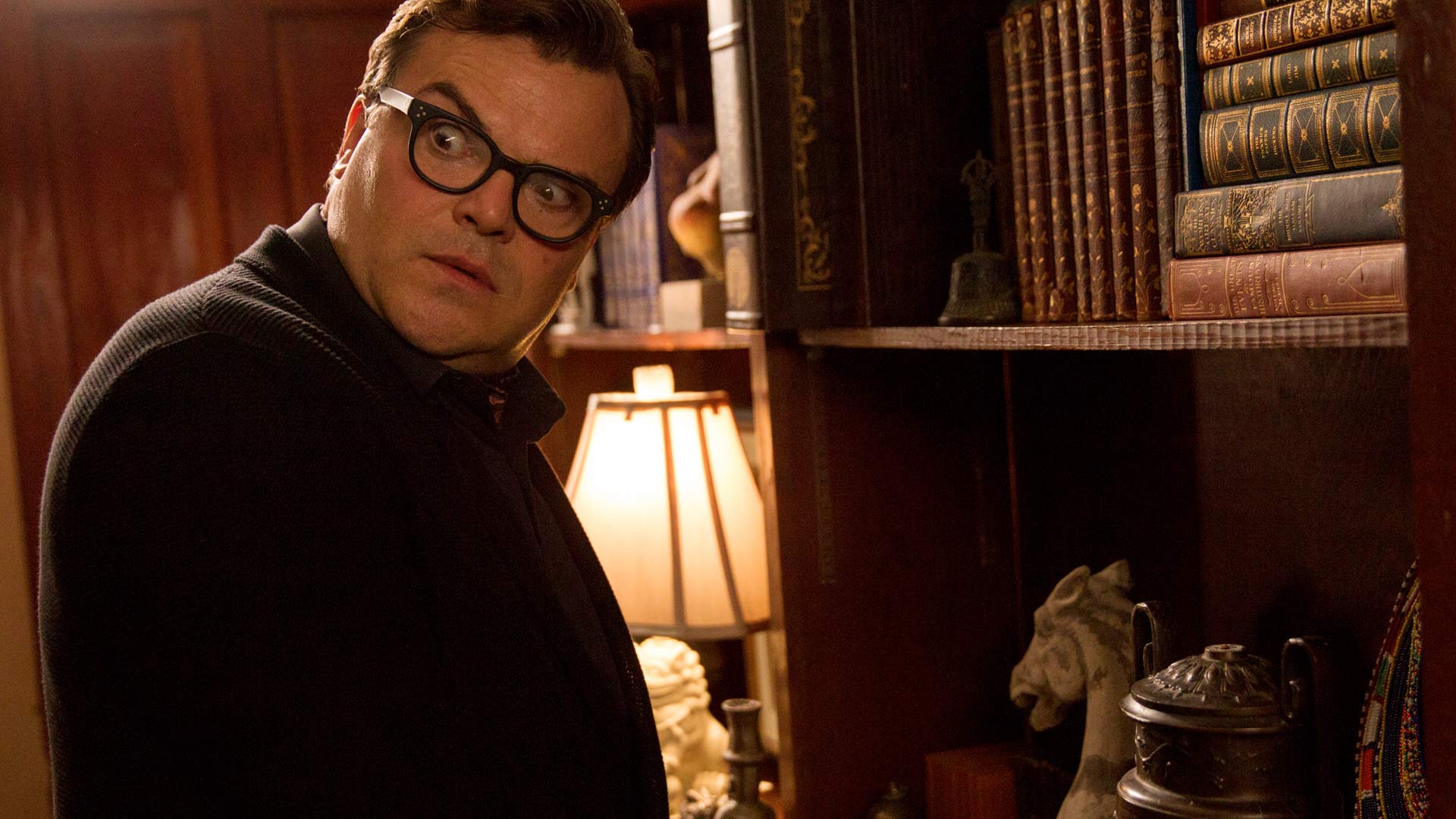 There's actually a nod to the author and an easter egg of sorts at the end of the film when Black and Stine cross paths with one another, each acknowledging the other with names swapped since Stine's character's last name is Black. In the movie, R.L. Stine lives with his daughter in seclusion, at least until Zach and his mom move in next door. Soon Stine's daughter, Hannah, and Zack have struck up a relationship, much to Stine's chagrin. Stine is overprotective, but with good reason. In the movie, just as in real life, he really did write all of those horror books. The difference is that in the movie all of the monsters are real. Contained within the ink of the pages of each book, all it takes is one innocent act to unlock the first of the books, something which sets off a chain reaction of events that eventually sees all of the monsters released.
I have to admit going into this movie with fairly low expectations. But I'm a big fan of Jack Black and, given the current pandemic circumstances, I'm much more open-minded to trying movies I might have passed on if the world were a different place. I'm happy to say that I was pleasantly surprised by this film. Goosebumps is some seriously spooky fun, with just the right amount of heart, drama, and comedy. It never felt bogged down and the monsters are both scary but laugh out loud funny at times. There's something about killer garden gnomes dragging Stine toward a flaming oven that is just funny! Black as Stine is both menacing yet warm and likeable. Zach is a good kid with a single mom trying her best and Hannah is funny yet has a bit of a mystery herself as Stine's daughter.
While some grew up on the Goosebumps books, I had virtually no knowledge of them prior to doing some research for this review. Regardless, I found the movie easy to follow and very enjoyable. Jack Black brings a style of comedy that you either like or not (I happen to like it), so, for me, he really made the movie. Toss in a menagerie of darkly humorous monsters and this movie had all of the right elements for some great family fun.