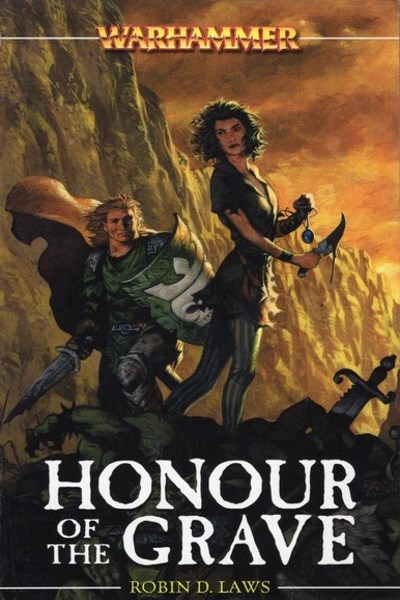 Rating

Review
Honour of the Grave by Robin Laws is another book that didn't do it for me. Unlike the last couple of books that I gave up on fairly early on, though, this one had me until one of the characters did something that was so completely out of character that I felt compelled to put this one down.
This novel is part of the Warhammer series of novels. I haven't read enough of them to know what order this might fit into or if there is any order to them at all, but the novel seems to stand alone. This is actually the second Warhammer novel I've reviewed.
So where did Honour of the Grave go wrong? It's when Angelika, who is a grave robber by trade, betrays her very nature by saving a young noble whom she knows will be killed once she hands him over to his rival brothers. Rather than taking the bounty, leaving the lad to his fate, and riding off to her next adventure, she snatches the young lord from the clutches of death and so makes herself some very powerful enemies, not to mention causing herself to stand out in a way you wouldn't think a grave robber would relish.
I wasn't alone in this opinion of Angelika as evidenced by the reviews on Amazon.
Unfortunately, what started as a fun fantasy romp fell flat when stood up against Angelika's bizarrely shifting personality. Honour of the Grave was a DNF for me.