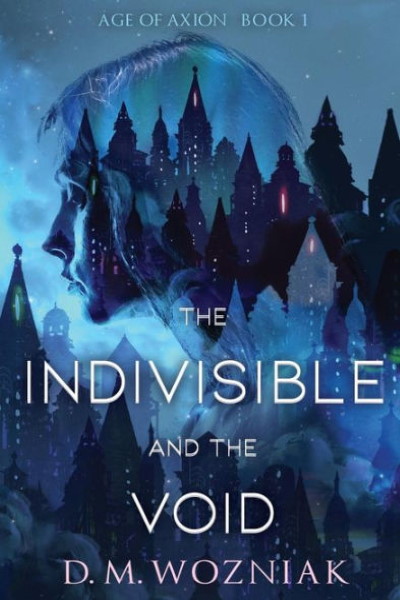 Rating

Review
Trust betrayed, love lost, the terrible cost of magic, and uneasy alliances are just some of the ways I would sum up D.M. Wozniak's The Indivisible and the Void. The book, the first in the Age of Axion series, begins with our main character, Master Voider Democryos, learning via a letter that his wife has left him. The scene is revealing to the reader in terms of the makeup of Democryos as a person, including insight into his fears, shame, and eventual perseverance. As Master Voider to the king, Democryos lives a life that is on one hand privileged yet, on the other, rigid and structured by necessity given his level of responsibilities and because of the discipline required to wield the power of the void.
The magic system that Wozniak has created is interesting to say the least. Voiders gain their power through the use of void stones, which are black shards they typically wear around their necks so it is always close as it is necessary for a voider to have physical contact with the stone in order to draw forth its power. When a voider does call upon the power of the stone, they almost enter another dimension where their perception of the world around them changes (think Frodo putting on the ring in the Lord of the Rings movies). Also, they gain almost unlimited power that is hindered only by their force of will and their creativity. As with all such godly powers, though, there is a cost, one which Democryos slowly learns about as the story unfolds.
Drawn by suspected conspiracies and a need to confront his estranged wife, Democryos sets out for the front where a war has been raging with the neighboring kingdom over access to shipping lanes. Along the way, he finds new allies and makes new enemies, but ultimately confronts his own insecurities and learns a great many truths about void stones and the reason is his wife left him.
D.M. Wozniak delivers a somewhat original story with a main character who is not entirely what one might expect. He isn't at all times heroic, yet he is good. Only when he lets go of everything he thinks he knows about void stones does he fully mature and find new purpose. This new purpose sets up nicely for further exploration in the next novel in the series.
The Indivisible and the Void starts out as a strong four rocket contender. I was flipping pages fervently early on. But the momentum begins to taper off somewhere about 2/3rds of the way through and doesn't pick up enough to hold that rating. I'm instead giving it three rockets. Definitely a good read and a series I will continue reading.