Giveaways
Mississippi Roll by George R.R. Martin (editor) Giveaway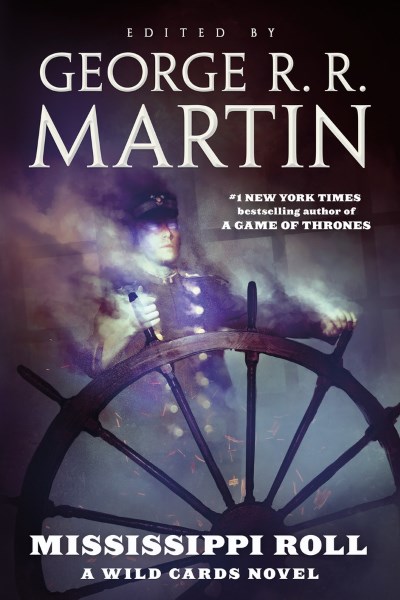 Thanks to the fine folks at Tor Books I have a hardcover edition of Mississippi Roll to give away. In order to enter to win, you'll have to subscribe to our email list. If you're already subscribed, then you're already entered to win. If, however, you're not subscribed, then go here, enter your email, and you're all set. The giveaway runs until the end of December. At that time, I'll randomly select a subscriber from our email list and make arrangements to deliver the hardcover edition from there.
Sorry, but only U.S. residents are eligible. This restriction is necessary because I intend to cover the cost of postage and, at present, I have no budget for this sort of thing. If for some reason the winner is not based in the U.S., then I'll draw another name (and so on).
As a subscriber, you'll get a notification every 2-3 weeks about new reviews and the occasional note about books and other items we have available as giveaways.
Want to know more about Mississippi Roll before entering? Head over to our review and see if you think it's a good fit.
Good luck!