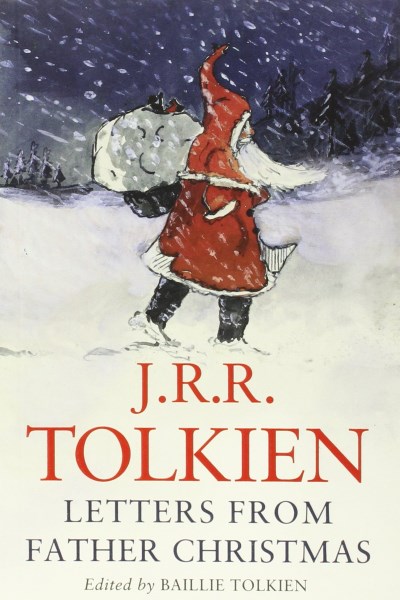 Rating

Review
Letters from Father Christmas by J.R.R. Tolkien is a charming collection of the letters Mr. Tolkien wrote to his children each year for Christmas as they were growing up. Each story is told from the perspective of Father Christmas himself, but there are other characters that sometimes take the spotlight and write to the children, including most notably a polar bear who seems to find himself in a bit of trouble with Father Christmas from time to time and has his own adventures worth sharing with Tolkien's children.
The letters are actually meticulously crafted demonstrations of art and calligraphy. While the former seems intended for a young audience, with dancing bears and a variety of colors, the typography is something to behold all by itself. When one considers the same meticulousness that went into certain other works of the author, it's no wonder he put such thought and care into the lettering of these whimsical narrations.
One recommendation: If you buy the Kindle edition of this book, do yourself a favor and read it on a color device such as a Fire tablet or iPad. A black and white, E Ink Kindle does not do the art, colors, and typography justice, and that's what you'll want to see most here. The stories told in each letter are charming in their own right, but they're not the main attraction (though they do provide some amusement).
Letters from Father Christmas by J.R.R. Tolkien is a fun, almost nostalgic-like glimpse into the lives of the Tolkiens. It's the sort of book one can share with the children each and every year much like Mr. Tolkien did with his own children. I'm giving it a solid three rockets and hope you enjoy it.