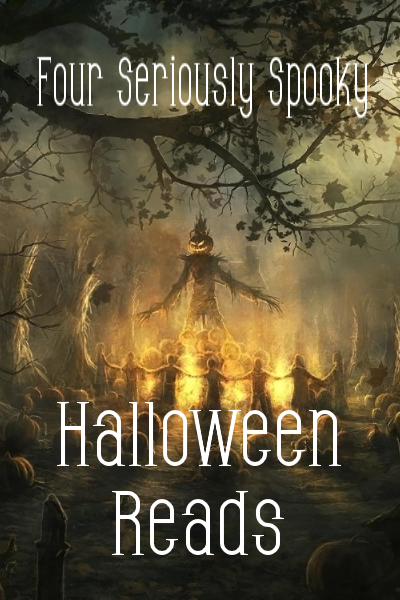 Halloween is a night of ghosts, goblins, the risen dead, and treats. Mostly sugary treats, but also the literary kind, too. Below you'll find four spooky, spine-chilling selections to keep the dark at bay (or let it in) as we approach this Halloween season. Each has been vetted and reviewed by Out of this World Reviews so you know you're getting some of the best in Halloween literature. Read on, and get ready for some frights.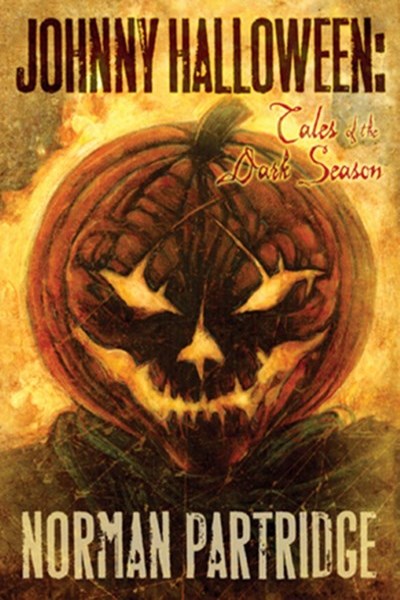 Partridge delves into Halloween with a collection featuring a half-dozen stories celebrating frights both past and present. In "The Jack o' Lantern," a brand new Dark Harvest novelette, the October Boy races against a remorseless döppelganger bent on carving a deadly path through the town's annual ritual of death and rebirth. "Johnny Halloween" features a sheriff battling both a walking ghost and his own haunted conscience. In "Three Doors," a scarred war hero hunts his past with the help of a magic prosthetic hand, while "Satan's Army" is a real Partridge rarity previously available only in a long sold-out lettered edition from another press.
But there's more to this holiday celebration besides fiction. "The Man Who Killed Halloween" is an extensive essay about growing up during the late sixties in the town where the Zodiac Killer began his murderous spree. In an introduction that explores monsters both fictional and real, Partridge recalls what it was like to live in a community menaced by a serial killer and examines how the Zodiac's reign of terror shaped him as a writer.
Halloween night awaits. Join a master storyteller as he explores the layers of darkness that separate all-too-human evil from the supernatural. Let Norman Partridge lead you on seven journeys through the most dangerous night of the year, where no one is safe…and everyone is suspect.

Tom Mison, star of the hit Fox series Sleepy Hollow, narrates the classic Washington Irving short story.
In the secluded Dutch territory of Sleepy Hollow, nebbish schoolmaster Ichabod Crane competes with the town hero for the hand of Katrina Van Tassel, the 18-year-old daughter and sole child of a wealthy farmer. As Crane leaves a party at the Van Tassel's farm one autumn evening, he is pursued by the Headless Horseman, an apparition said to be the ghost of a Hessian trooper snuffed out by a stray cannonball during the Revolutionary War.
The Legend of Sleepy Hollow is the most famous supernatural wild chase in all of literature. One of the best known American short stories, this tale has been produced countless times for television and film.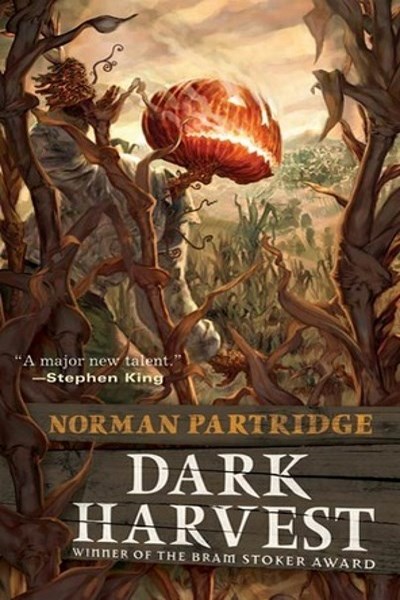 Winner of the Bram Stoker Award and named one of the 100 Best Novels of 2006 by Publishers Weekly, Dark Harvest by Norman Partridge is a powerhouse thrill-ride with all the resonance of Shirley Jackson's "The Lottery."
Halloween, 1963. They call him the October Boy, or Ol' Hacksaw Face, or Sawtooth Jack. Whatever the name, everybody in this small Midwestern town knows who he is. How he rises from the cornfields every Halloween, a butcher knife in his hand, and makes his way toward town, where gangs of teenage boys eagerly await their chance to confront the legendary nightmare. Both the hunter and the hunted, the October Boy is the prize in an annual rite of life and death.
Pete McCormick knows that killing the October Boy is his one chance to escape a dead-end future in this one-horse town. He's willing to risk everything, including his life, to be a winner for once. But before the night is over, Pete will look into the saw-toothed face of horror--and discover the terrifying true secret of the October Boy…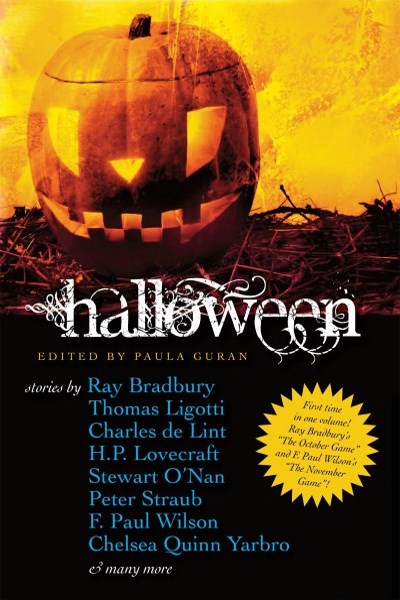 Shivers and spirits... the mystical and macabre... our darkest fears and sweetest fantasies... the fun and frivolity of tricks, treats, festivities, and masquerades. Halloween is a holiday filled with both delight and dread, beloved by youngsters and adults alike. Celebrate the most magical season of the year with this sensational treasury of seasonal tales - spooky, suspenseful, terrifying, or teasing - harvested from a multitude of master storytellers.